Home Videos
When you play Home Videos, the server transcodes them on the fly, so they can play on any device, even if the video file format is not natively supported...
Home videos are automatically sorted by date and time...
You can assign tags to sort your videos...
Gallery
Each Home Video file has its own page, but the main "Home Video" page shows all of them, sorted by date and time and grouped by month.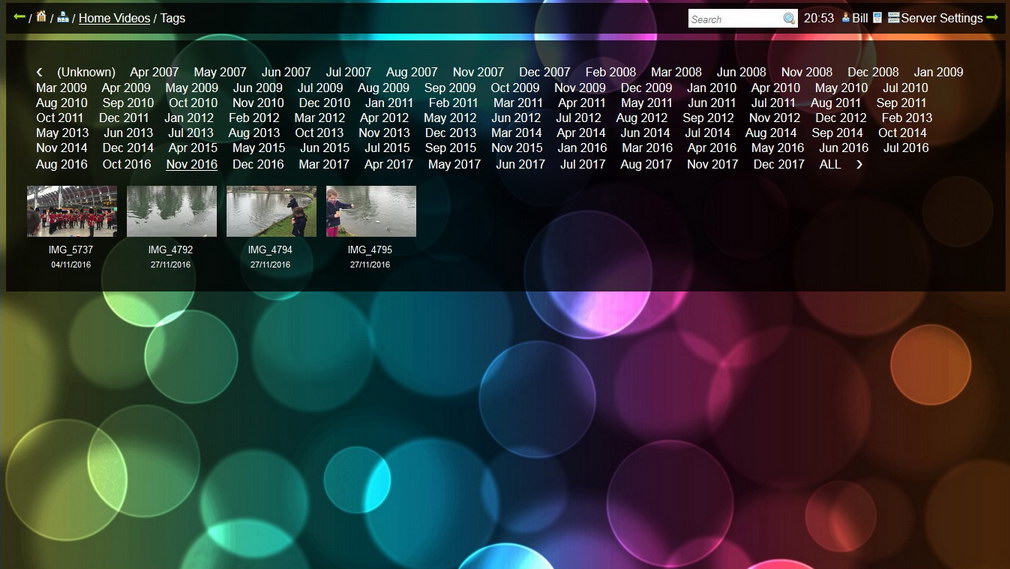 From there you can play each of them or go to their page.
Home Video Player
From the Gallery or page, you can play the video and assign tags directly.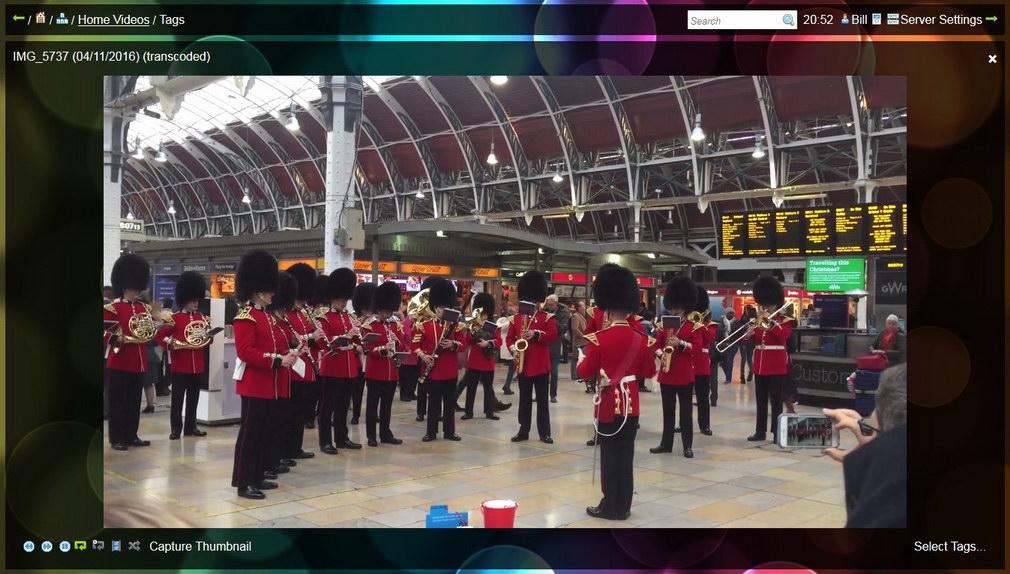 Feature List
You can import .MP4, .M4V, .MKV, .WEBM, .AVI, .WMV, .MOV, .QT, .MPG, .MPEG, .OGG and .FLV files, as home videos into the server.
The server can import .ASS, .SRT, .SAMI, .SBV, .STL, .SUB, .TTM and .VTT (webVTT) files as subtitle files for your home videos.
The server can parse subtitles embedded inside .MKV files.
The server can read the metadata inside movie files (title, year, genre, description, tags, artwork, date, etc...).
You can rename or move each home video file.
You can edit the metadata of each home video file.